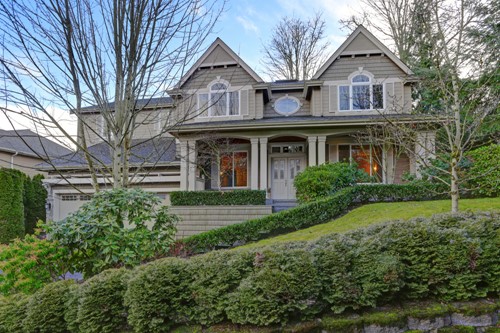 Photo by Javani LLC via Shutterstock
Before you ever place your home on the market, start working on curb appeal. What's curb appeal? It's the first thing that makes people want to take a second look when they drive by. If they're house shopping or just dreaming for the future, a home with curb appeal will bring them back once it has a "For Sale" sign in the yard.
Where Do You Start?
Fix the small stuff: The crooked shutter, sagging fence, loose bricks in the walkway or cracks in the stucco trigger the subconscious to wonder what else is wrong. Start your curb appeal efforts by making sure the basics are in top shape.
Water the lawn and keep it mowed. Trim the edges too. Rake up leaves and branches, and bag them for removal. Even if your landscaping is simple, if it's well-kept it catches the eye.
Weed the flowerbeds and along the fences. Prune the overgrown bushes and trees too. Sweep away spider webs and debris from corners and gutters.
Wash down the exterior surfaces of the house and wash the windows, so they sparkle.
Now that you've completed the basics, move on to the more intricate — and costly — items. These include painting the front door a bold, brilliant hue, and while you're at it, paint the house trim. Even if you can't paint the entire house, freshening the door and window trim gives your house the "cared for" feeling that buyers want.
Change out the bulbs in the carriage lights and keep them brightly lit. Do the same with the porch lights. As the seasons change, homebuyers may be seeing your home in the early evening, so illuminate pathways with solar lights or place lights at the base of trees, bushes or architectural details of your home.
If your gutters sag, call out a service technician and get them realigned or repaired. Do the same with the downspouts. If they are dented or smashed on the ends, replace them, so they don't detract from your home.
If you have time to replant your flower beds, add seasonal blooming flowers or colorful foliage to attract the eye. Even if you can't replant your beds, set out pots of colorful flowers in the front of your home.
If the front of your home has a long driveway or walkway, consider concrete acid stain to give it a beautiful, new surface. And, if the door at the end of that driveway is dented, droopy or bulges, get it replaced. The R.O.I. is worth it.